As Pastor Lori and the team are in Costa Rica you can check back here for updates as we receive them!
TRAVEL DETAILS
Pastor Lori and Yvonne fly from Calgary to Houston, TX, on September 27 at 6:00PM and from Houston to San Jose on September 28 at 3:45PM
Lynn, Val, & Cara-Lee fly from Vancouver to San Jose (via Houston) on September 28 at 6AM
The team will then meet up in San Jose and travel to Cartago, Costa Rica
The team will travel to Jicotea on October 1st
The team begins the journey home traveling to San Jose on October 9
The team travels from San Jose to Houston on October 10 at 8AM
Lynn, Val, & Cara-Lee from Houston to Vancouver on October 10
Pastor Lori and Yvonne from Houston to Calgary on October 10 at 5PM
TRIP UPDATES
Pastor Lori and Yvonne are off!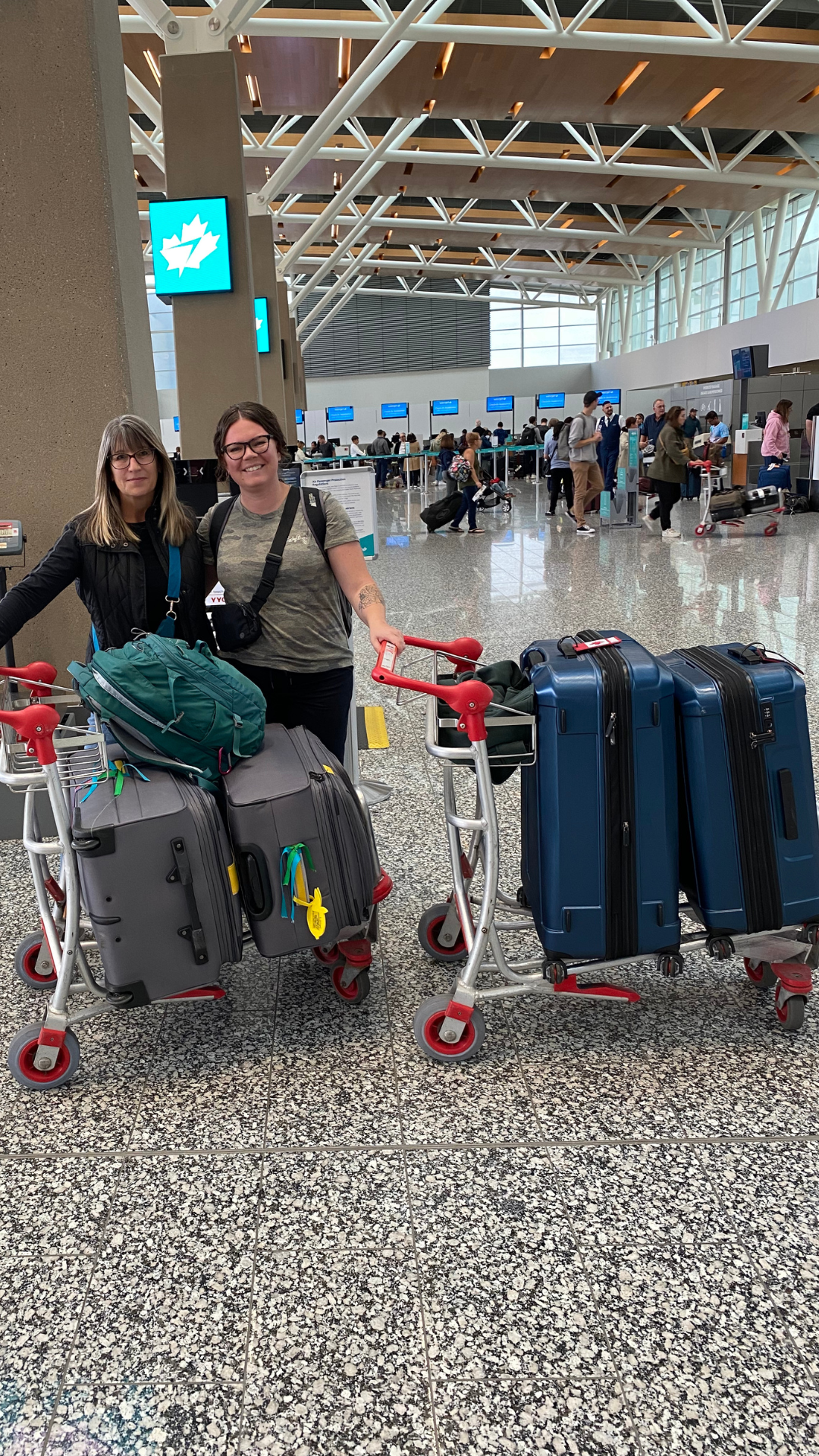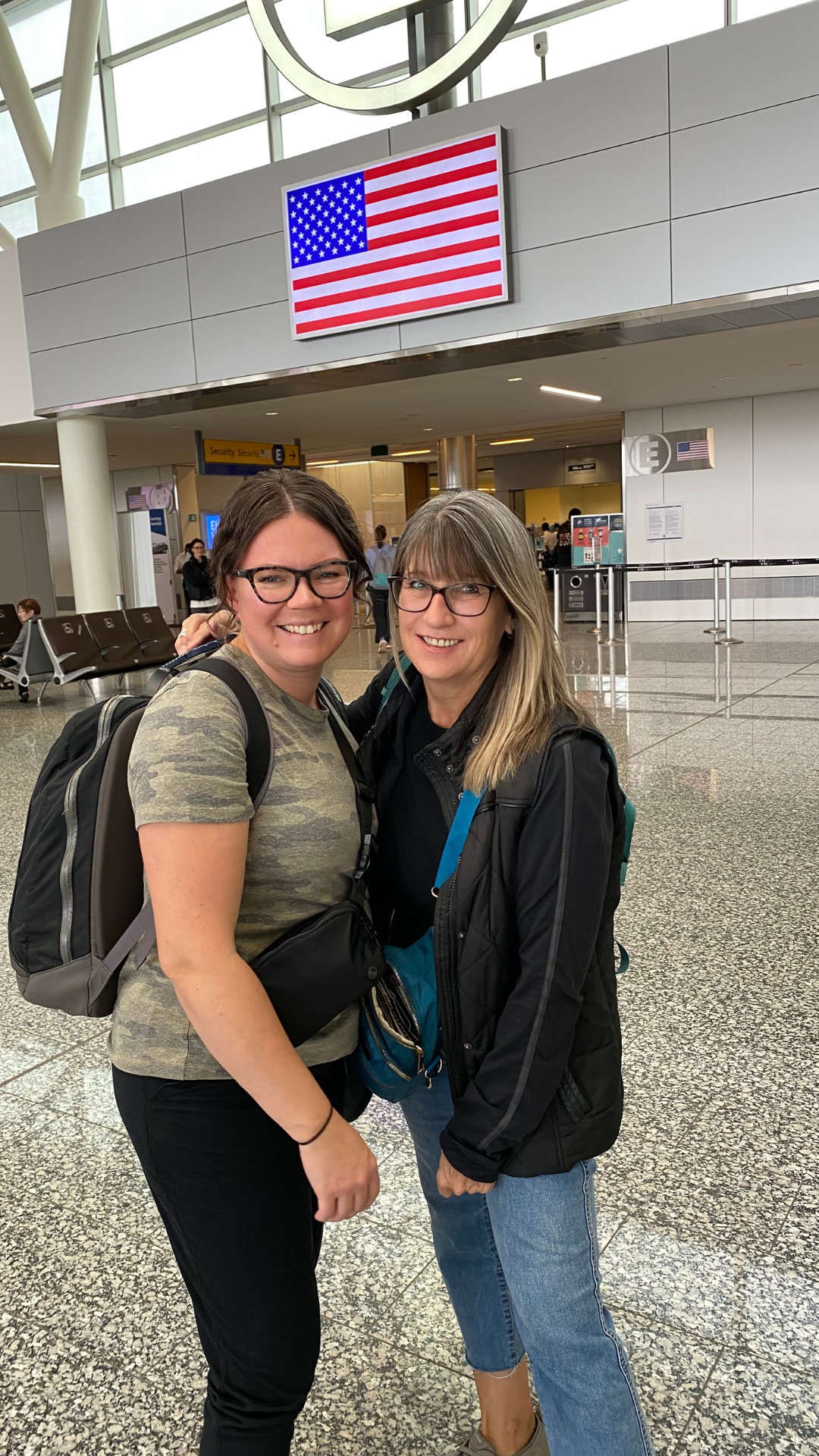 Their plane was delayed in taking off in Calgary, so they arrived in Houston safely just after midnight. They made it to the hotel just after 2AM. They had a good rest. They fly to Costa Rica this afternoon.
Pastor Lori and Yvonne have left Houston and are en route to San Jose, Costa Rica. Their plane was on time to depart, so they should be landing at around 7:45PM this evening.
The first part of the team has landed in Costa Rica, with all their luggage! Pastor Lori and Yvonne are scheduled to land within the hour.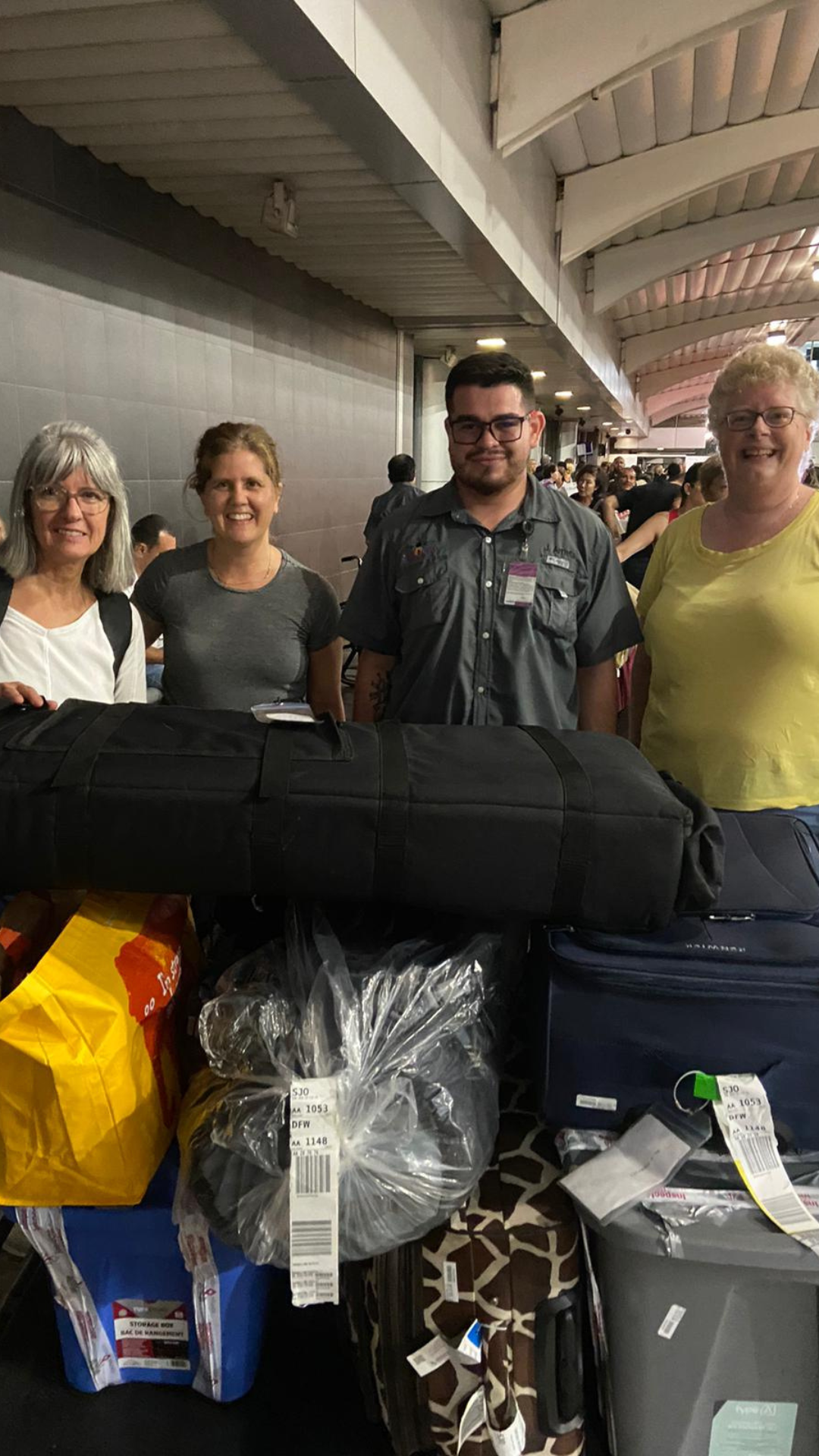 Pastor Lori, Yvonne and the whole team are now in Costa Rica! Thank you for all your prayers! The first project they are working on will be backpacks for Costa Rica Kids in Cartago!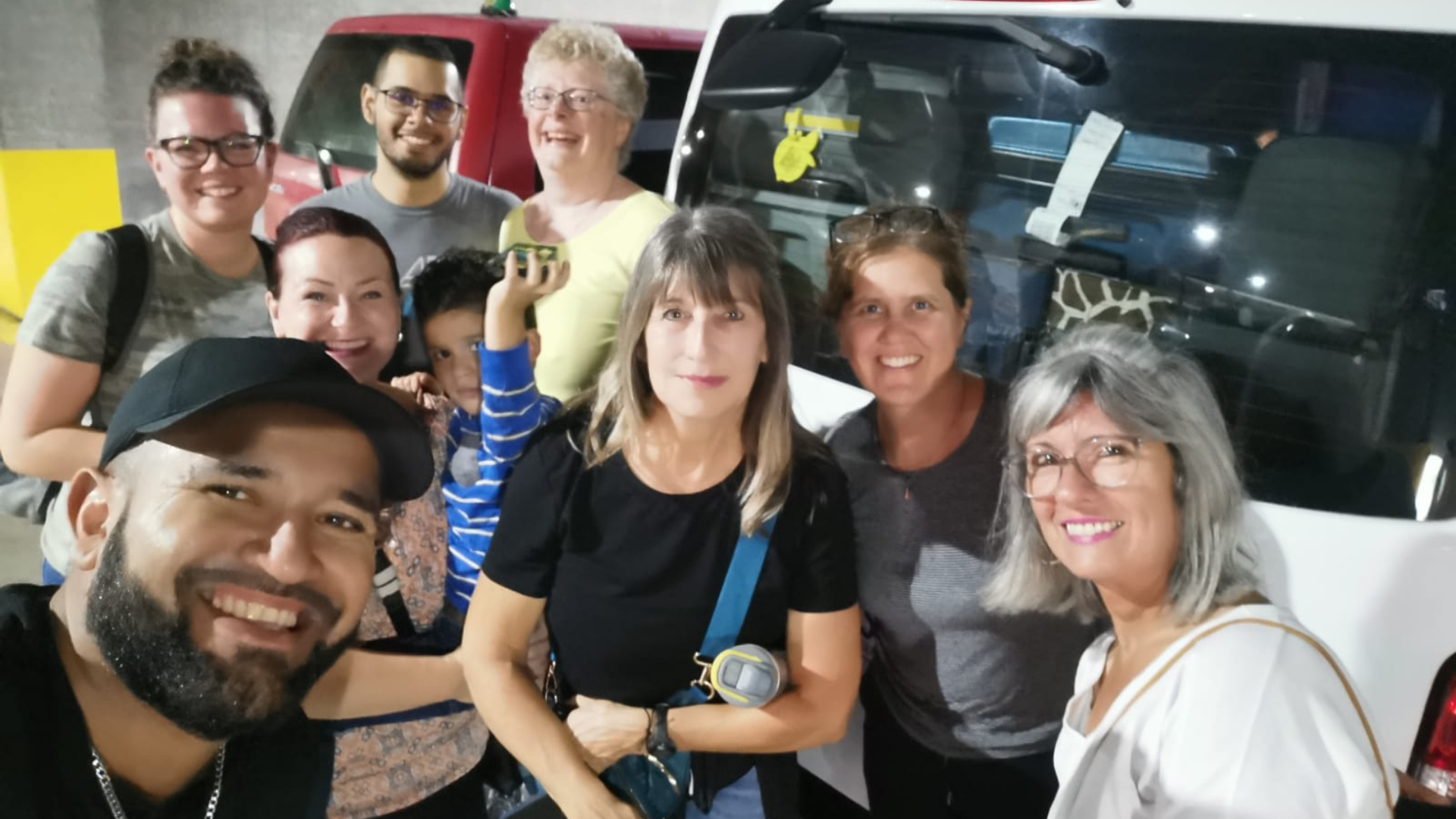 FRIDAY, SEPTEMBER 29
The team spent the day packing school supplies kits for kids that are a part of the Costa Rica Kid's program! It was a long but very fruitful day.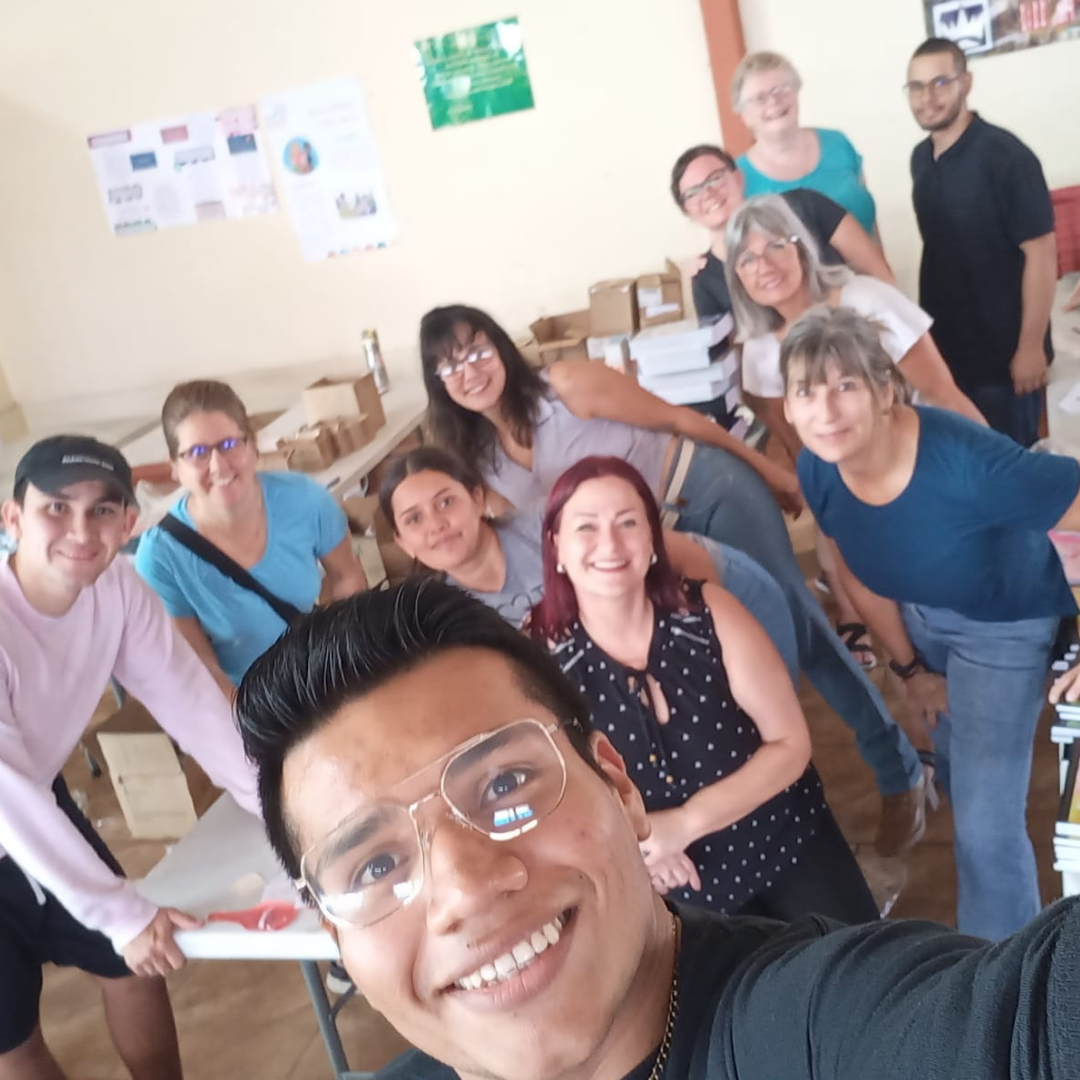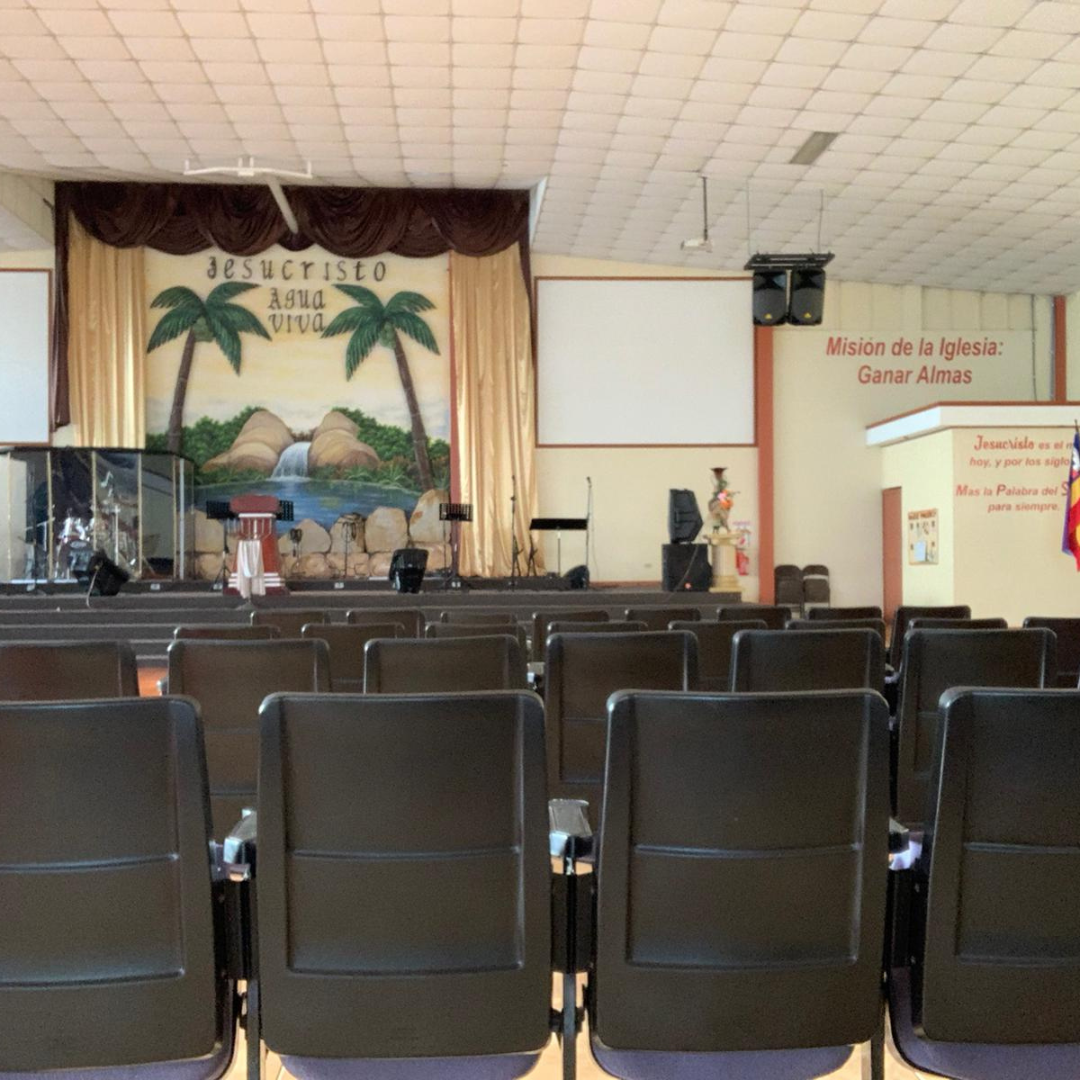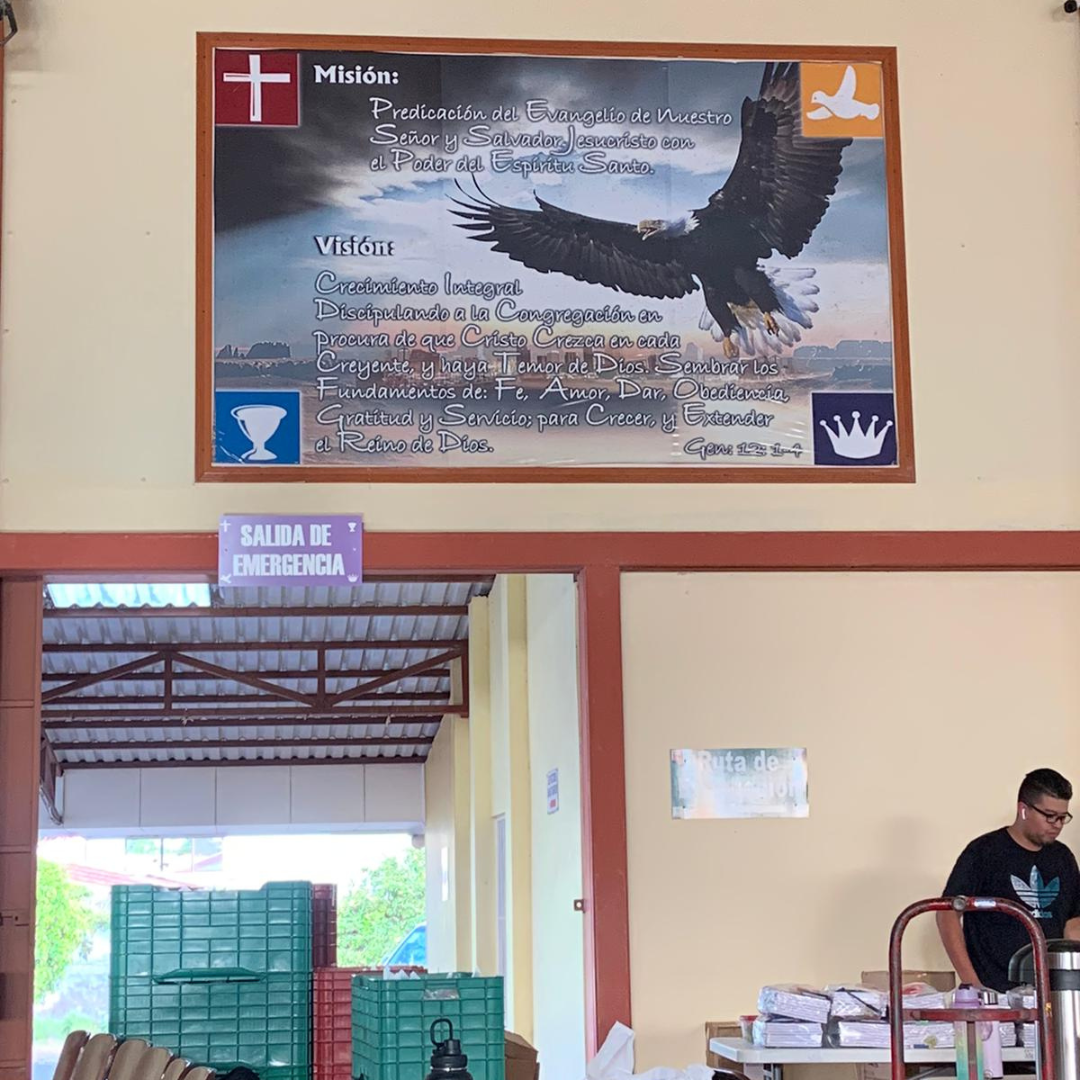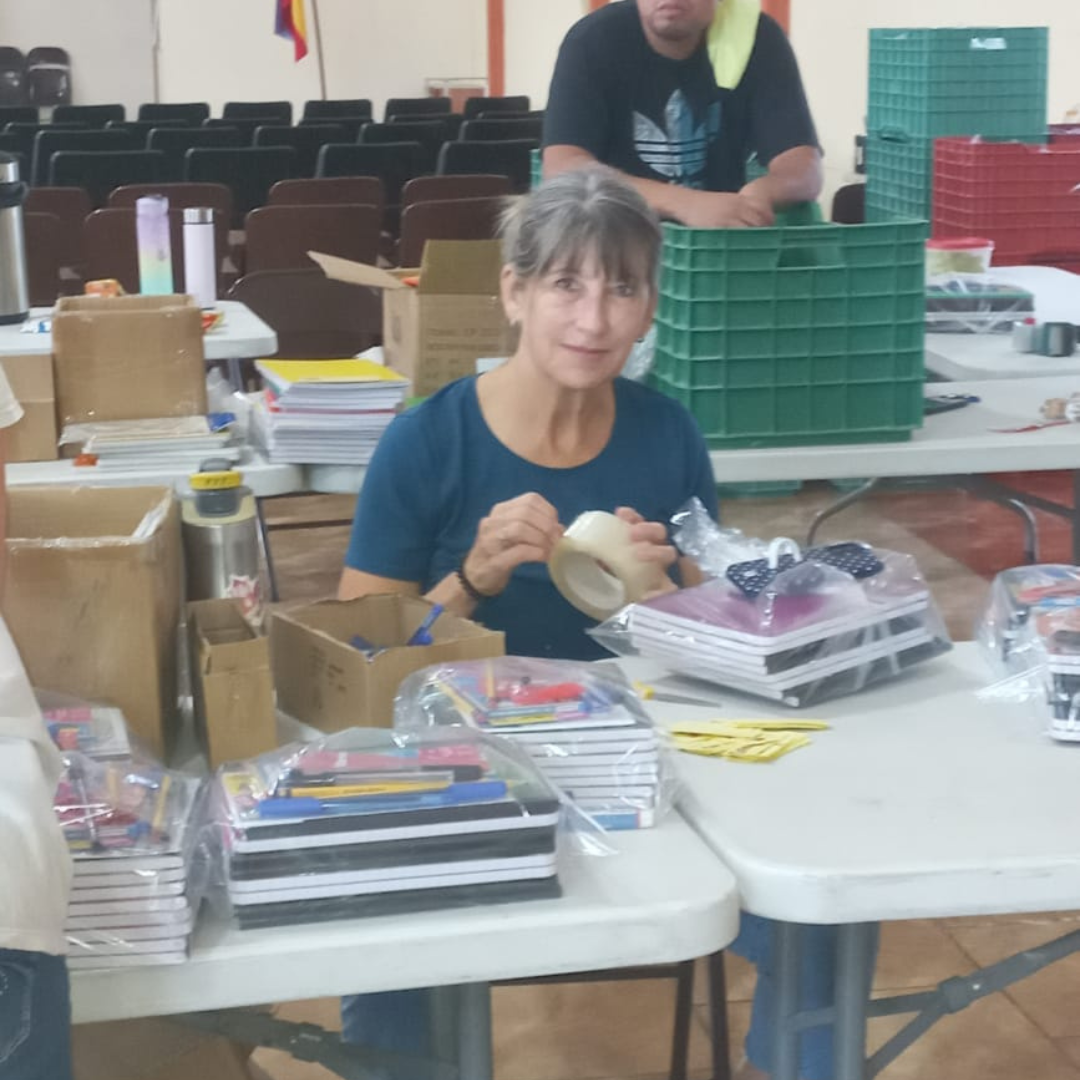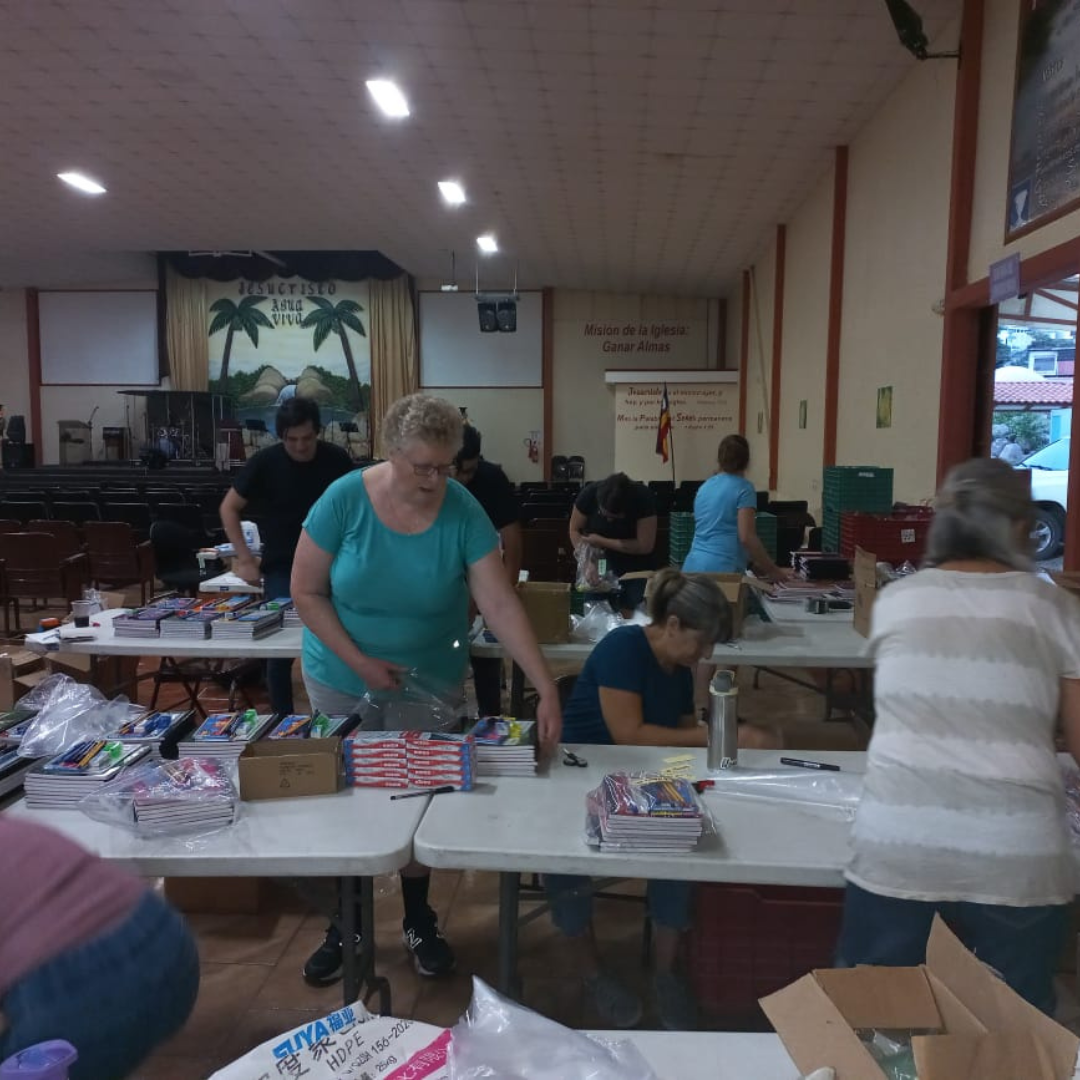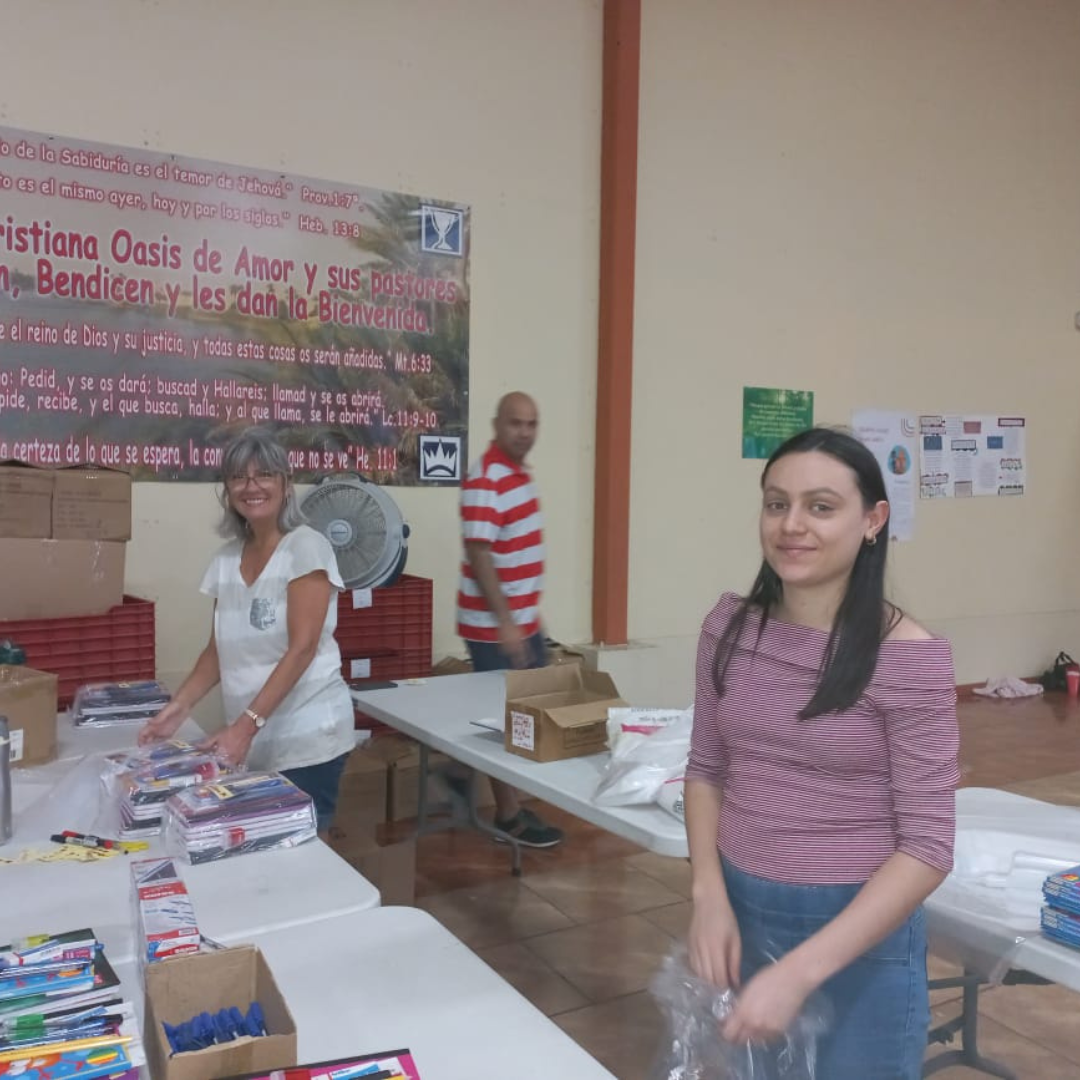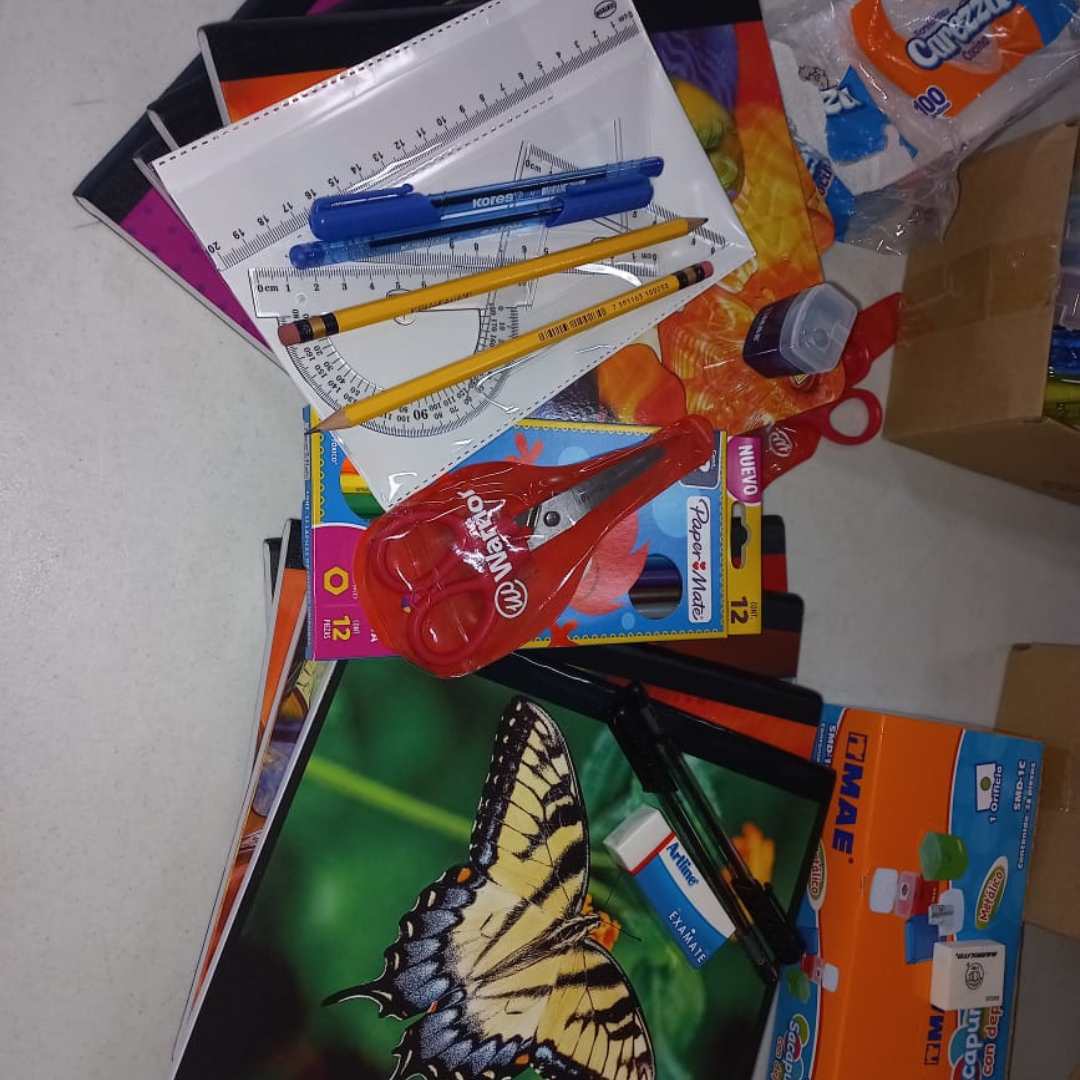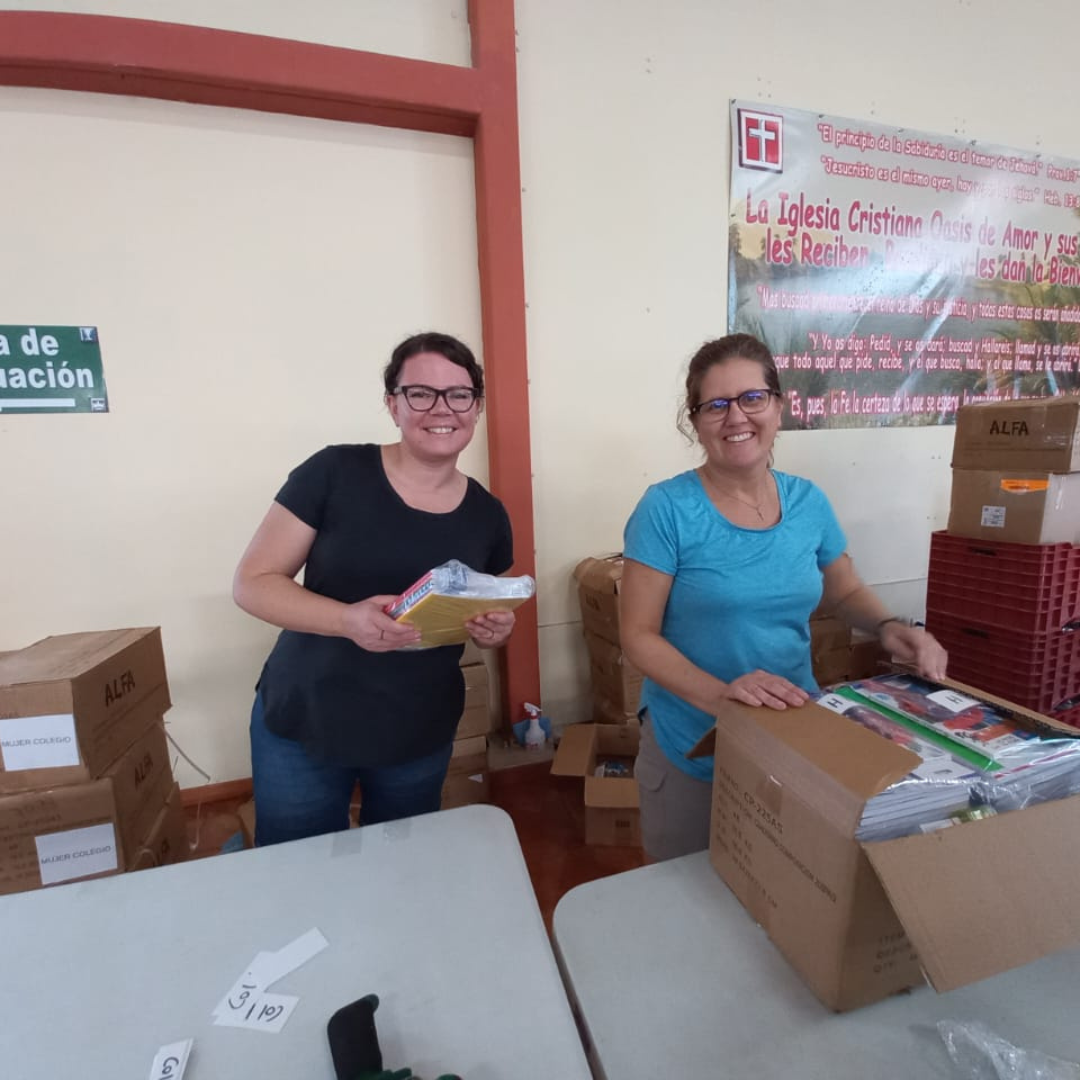 SUNDAY, OCTOBER 1
The team ministered at the Turrialba Church. So many received ministry and personal prayer. Before the team left they were able to bless Pastors Mauricio and Marjorie with many words of encouragement. After church, the team headed to the property where they will be staying in Jicotea.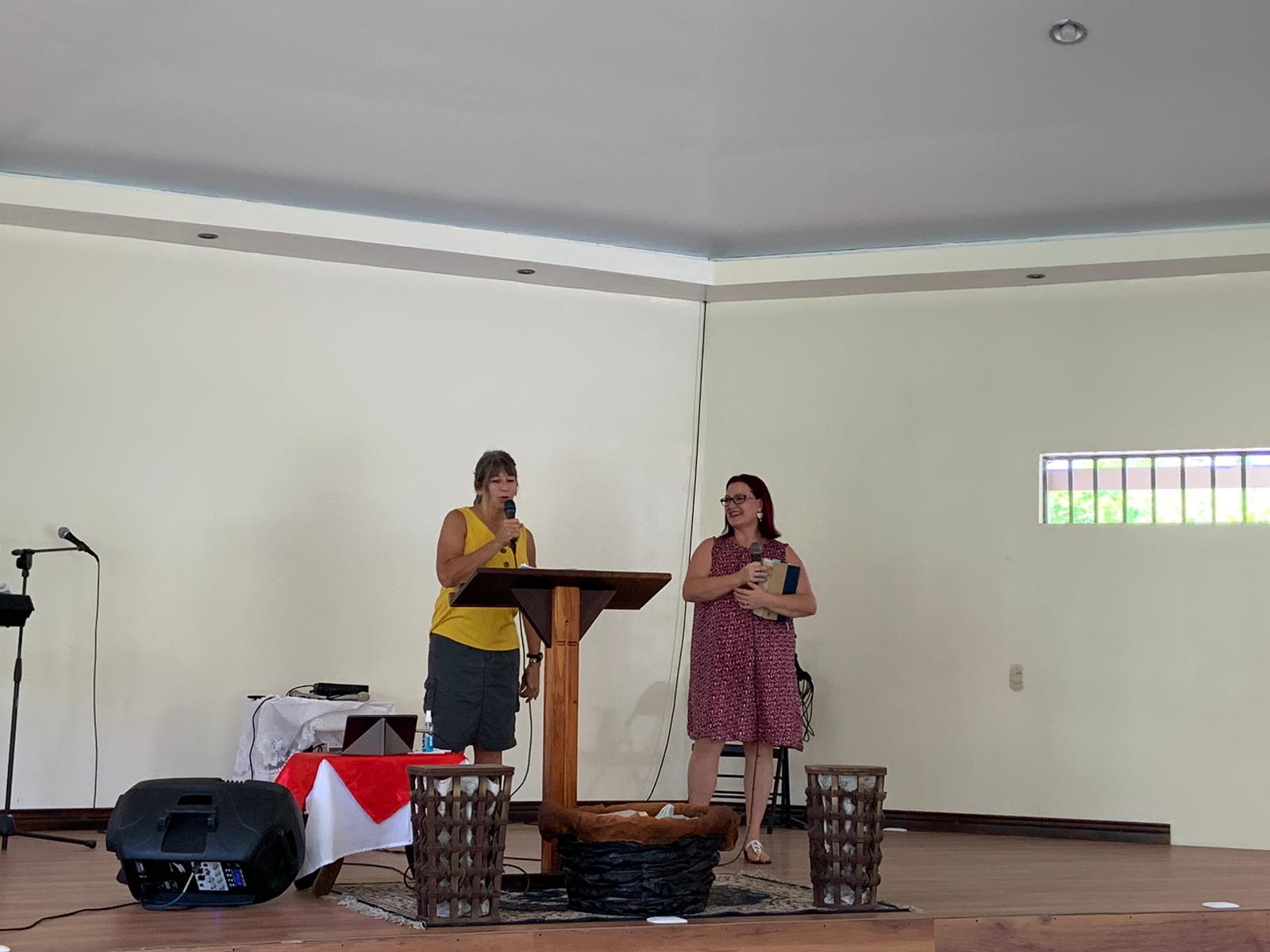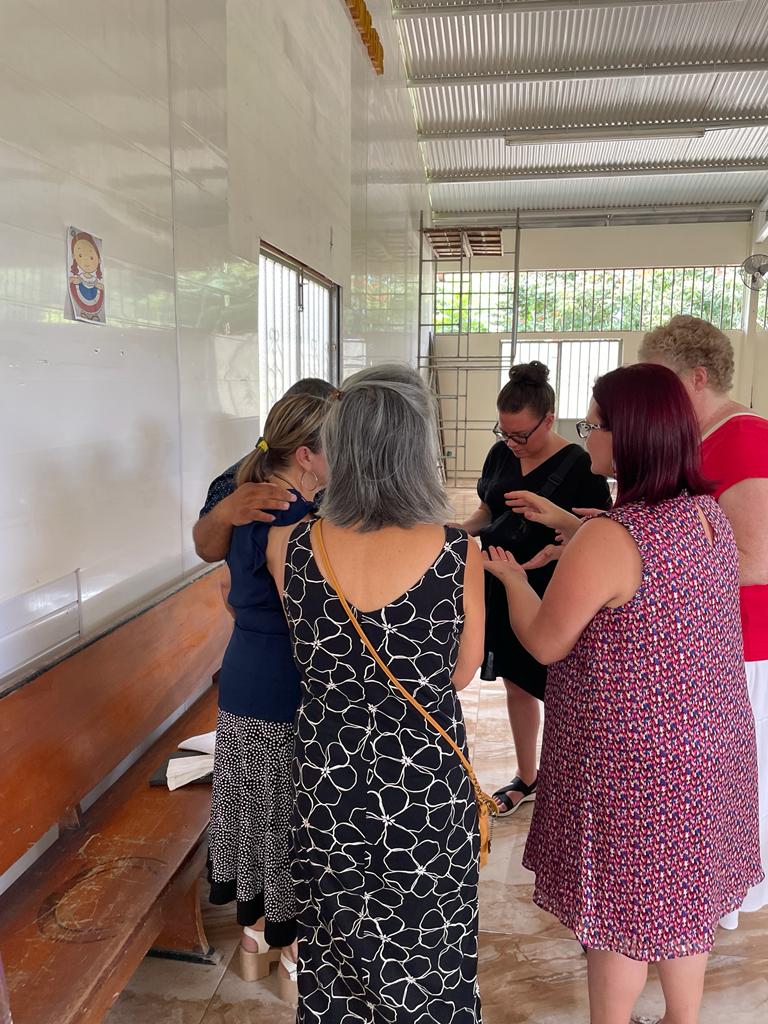 MONDAY, OCTOBER 2
The team began their work in Jicotea. Which included Yvonne beginning to teaching Rebecca and Rachel how to cut hair!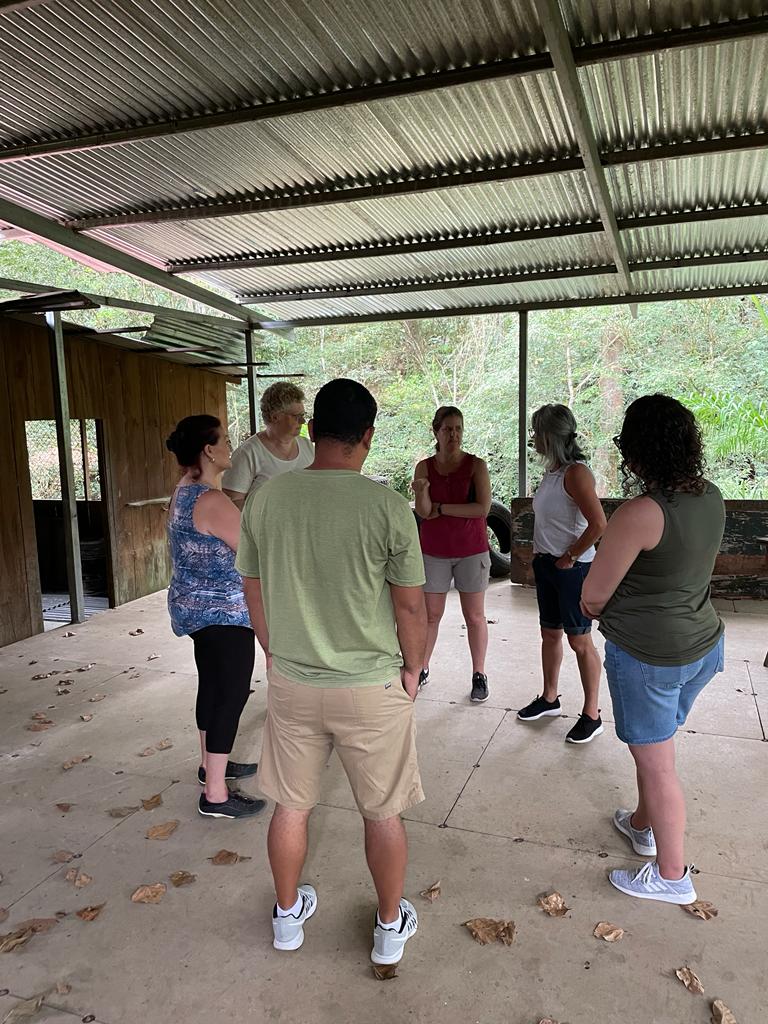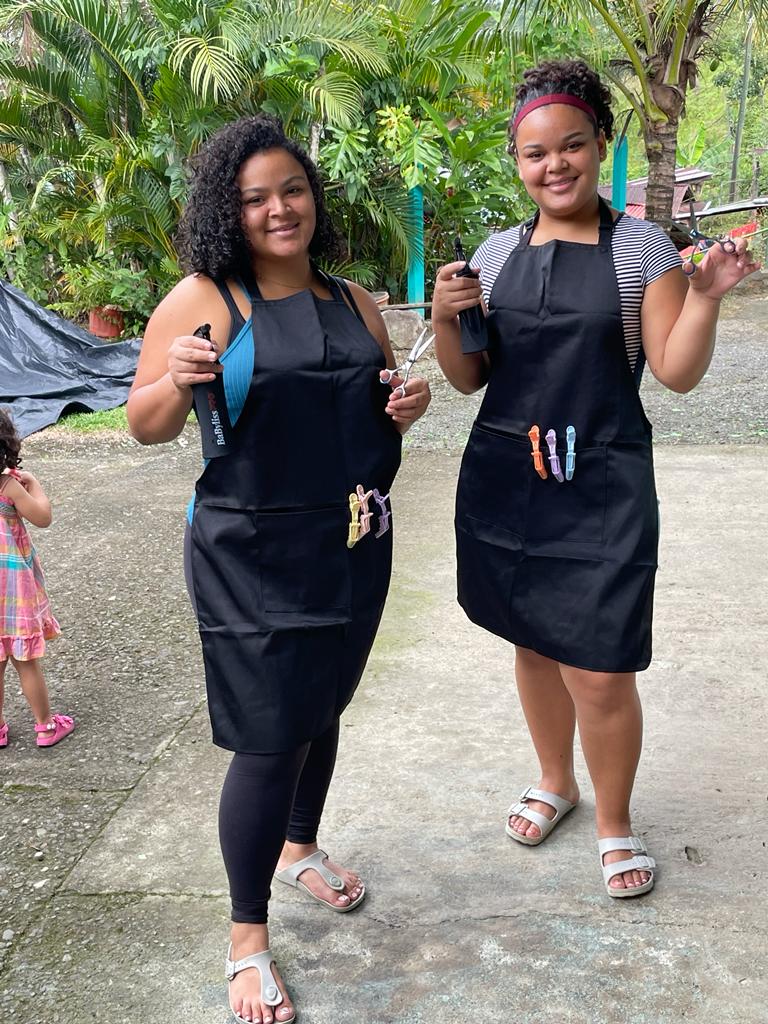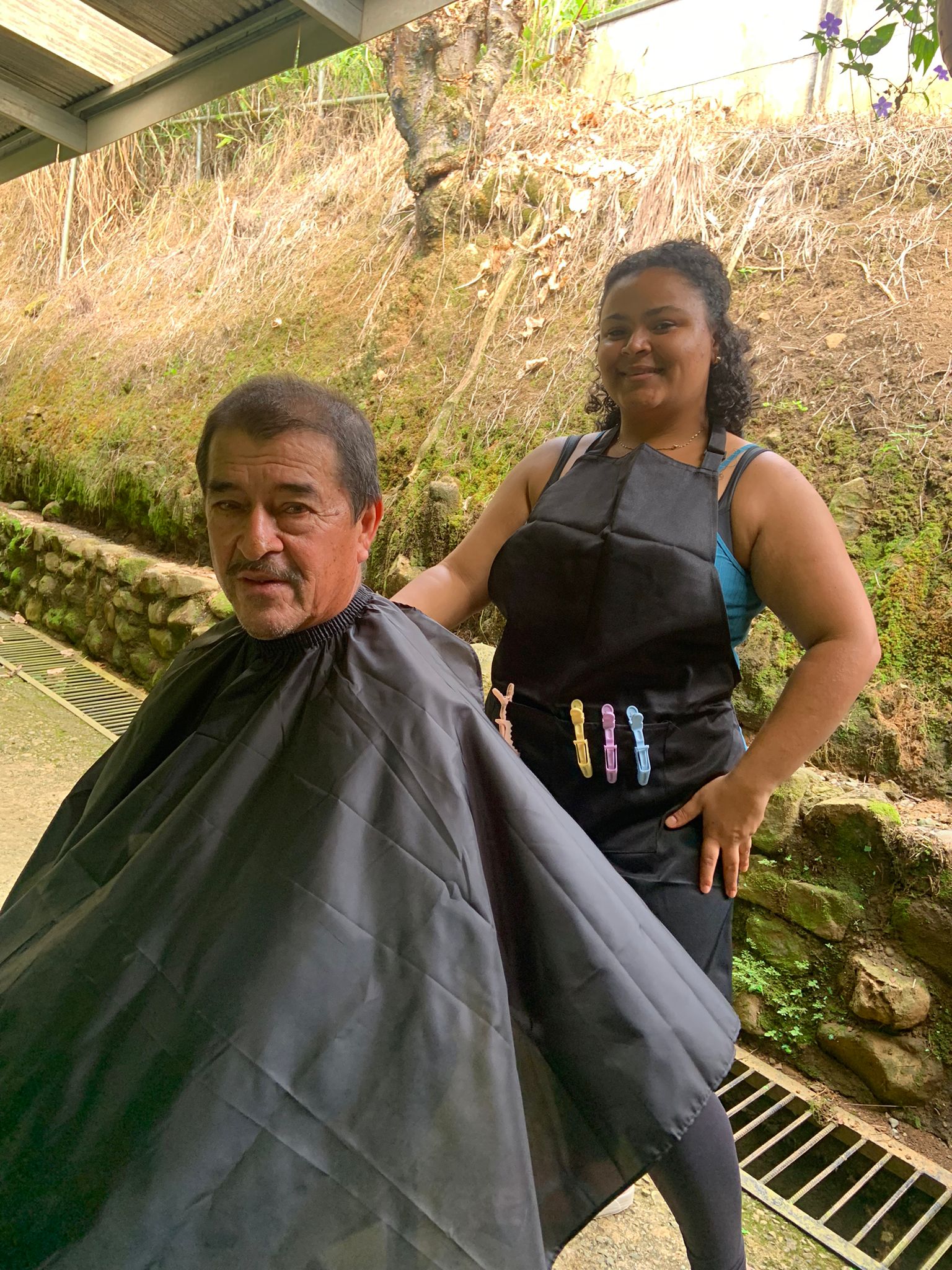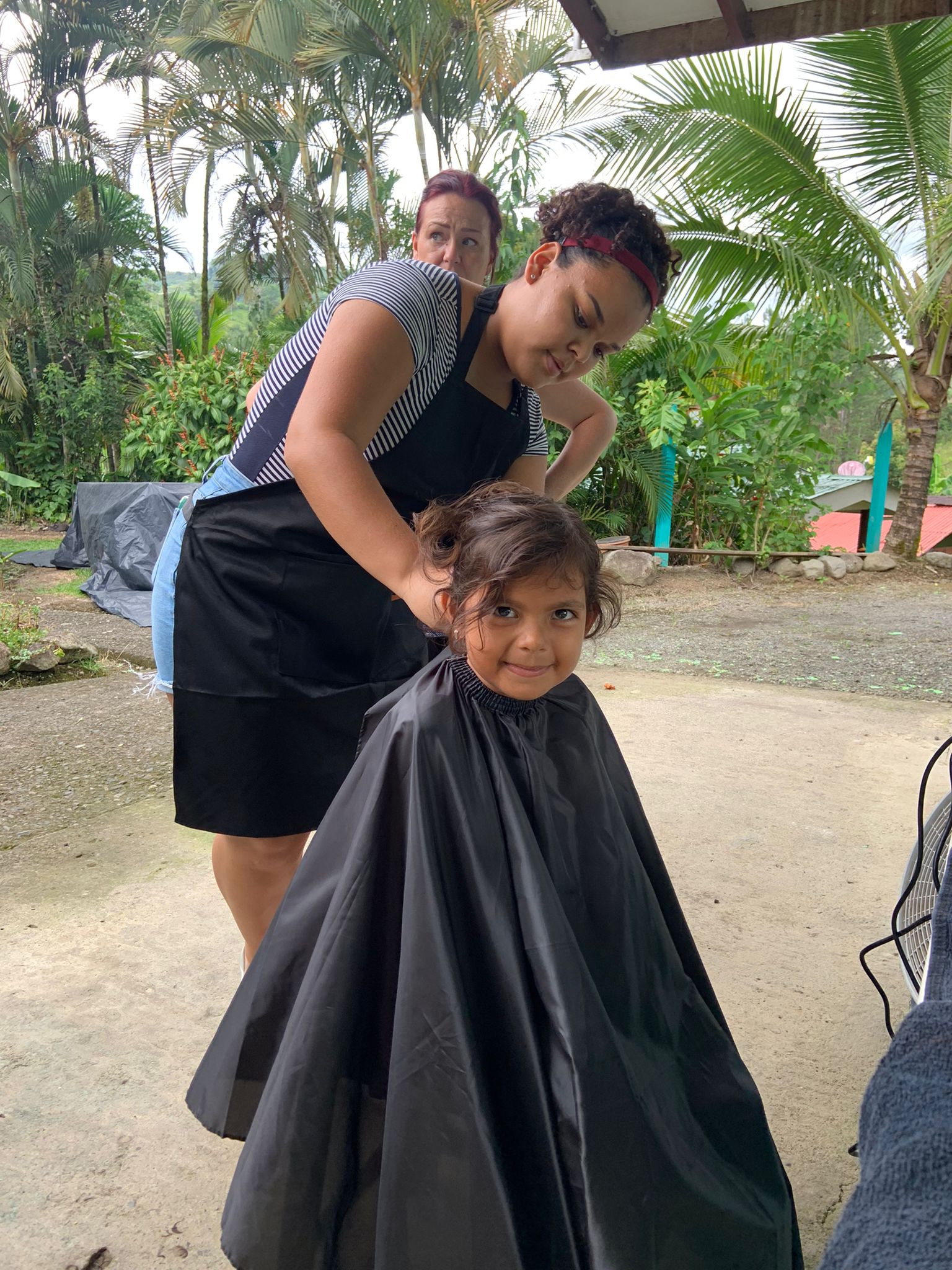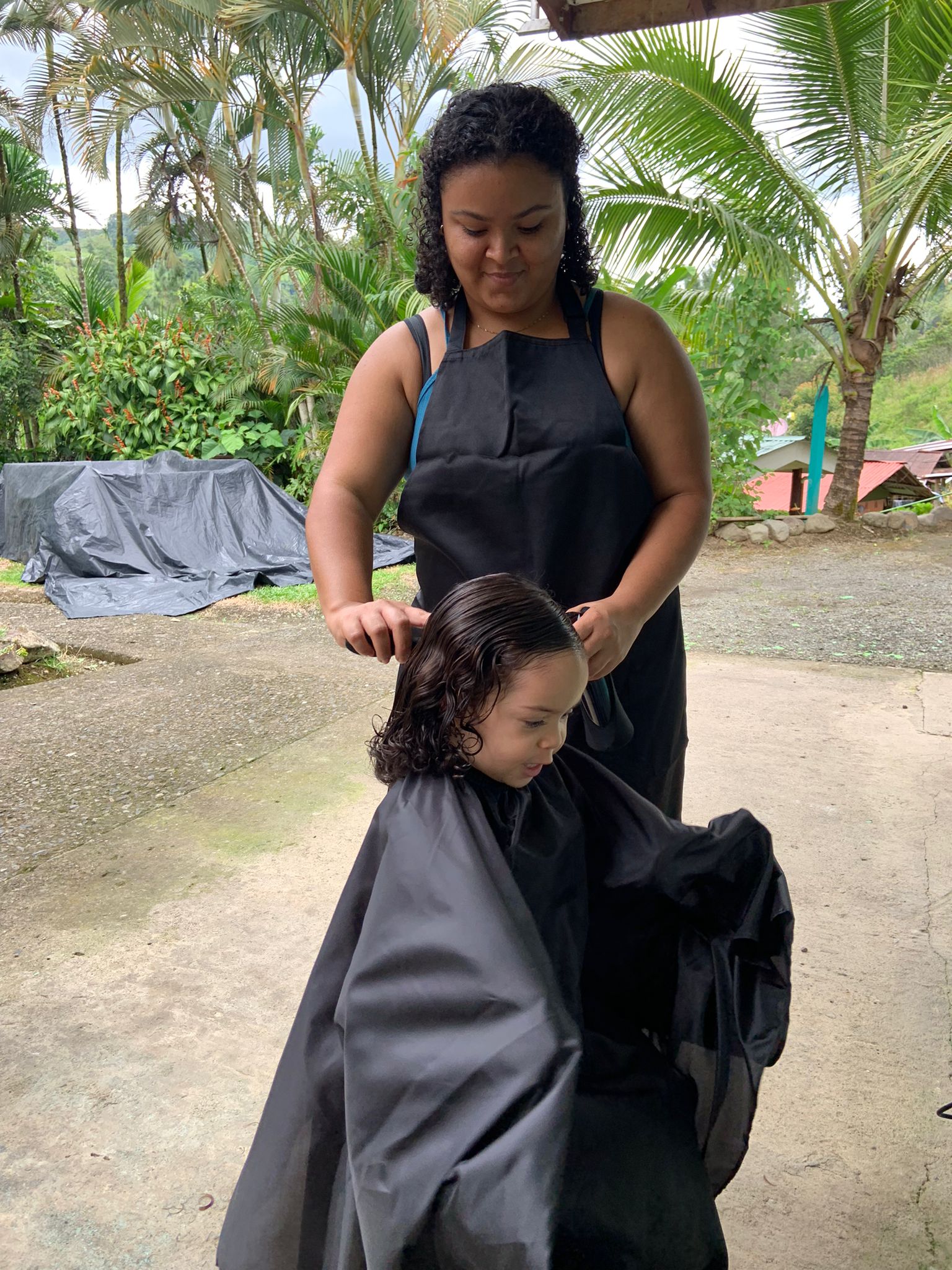 TUESDAY OCTOBER 4
Update from Pastor Lori:
Thank you for ALL your prayers. Here is a little update for today.
Heiner's cousin (who is visiting) rededicated his life to the Lord yesterday.
Yvonne and Rebecca are really connecting and she is sharing some deep personal struggles with Yvonne that up to now she has refused to talk to anyone about. This is a HUGE answer to prayer!
Heiner and I went to town today and purchased most of the tools and Reno items we needed.
Val, Nelsy, and I went up the road to visit a lady who has a farm and had hosted Val's granddaughter a few months back. We made some interesting connections with the six girls working there. Apparently, they are coming by in the next few days to get haircuts. (They are from the states and Germany and Venezuela. One of the girls really connected with Nelsy and I think is looking for some Christian connection.
While Yvonne, Lana, and I were busy with our tasks today … the other 3 prayed for Lana in particular and also inventoried the entire kitchen - got rid of the old rotting wood shelves and put in the new shelving!
THURSDAY OCTOBER 5
Update from our Missionary Lana:
This truly has been an incredible team! We were praying last night and Pastors Heiner and Nelsy confirmed that this team really is an answer to prayer for them in an opportune time. They have brought encouragement, companionship in a time of loneliness and partnership in what is to come! Thank you all for your prayers!
FRIDAY, OCTOBER 6
From Pastor Lori:
Todays update: Heiner and Nelsy went to Turrialba to shop for the woman's event and the remaining tools and kitchen items needed.
We had a massive ant invasion on the property which was so crazy. Ants everywhere- all over the ground and going up walls. It was sudden. Apparently this is very rare to see. They go everywhere they can to eat the spiders and scorpions etc. *clean out the house so to speak! then leave just as suddenly.
We then got to work praying and ended with surrounding their home in prayer. (Vid to follow. )
We then spent the rest of the day prepping for the women's event and kids ministry.
Tomorrow at 11:00 we welcome the women of the community to join us for a meal and a craft and testimonies.
SATURDAY, OCTOBER 7
Today was our ladies event. We had 18 people join us (one young man stuck it out with all the ladies) and 12 kids. It was a very successful day for both the adults and the kids.
The purpose of this event was to break through the barrier that seemed to be preventing the women from coming to the property. The attendance for anything has been dismal in the last 6 months or so. We had to be careful not to speak with too many religious terms for our talks.
Nelsy has received a LOT of positive feedback from today. So we are very happy!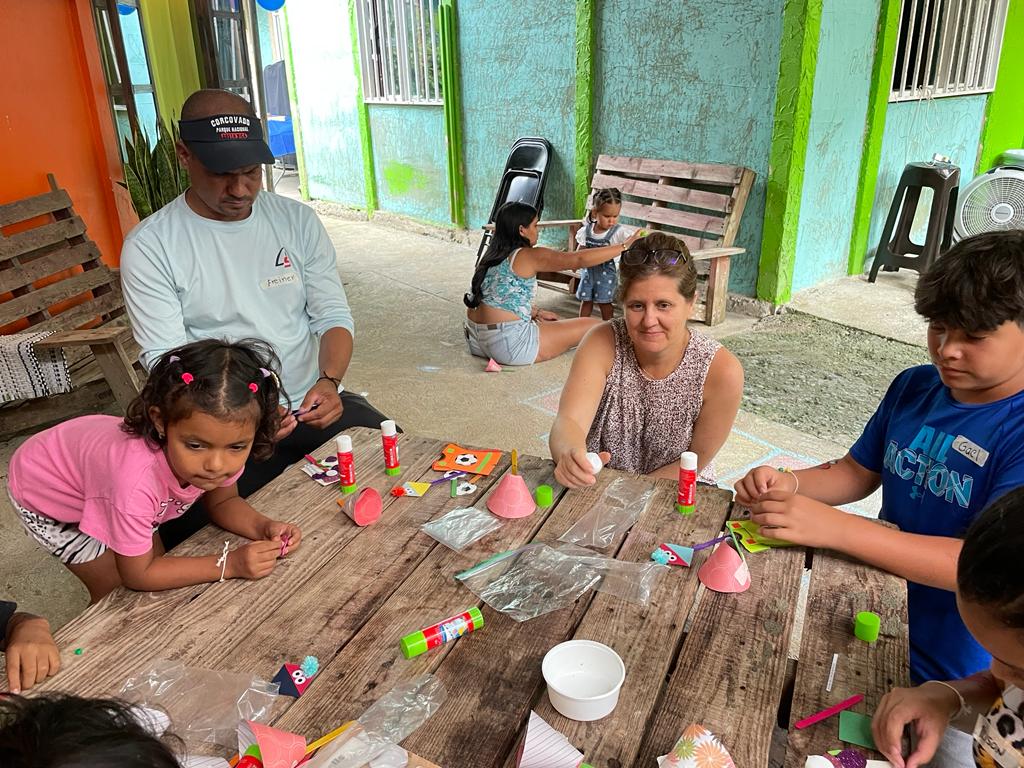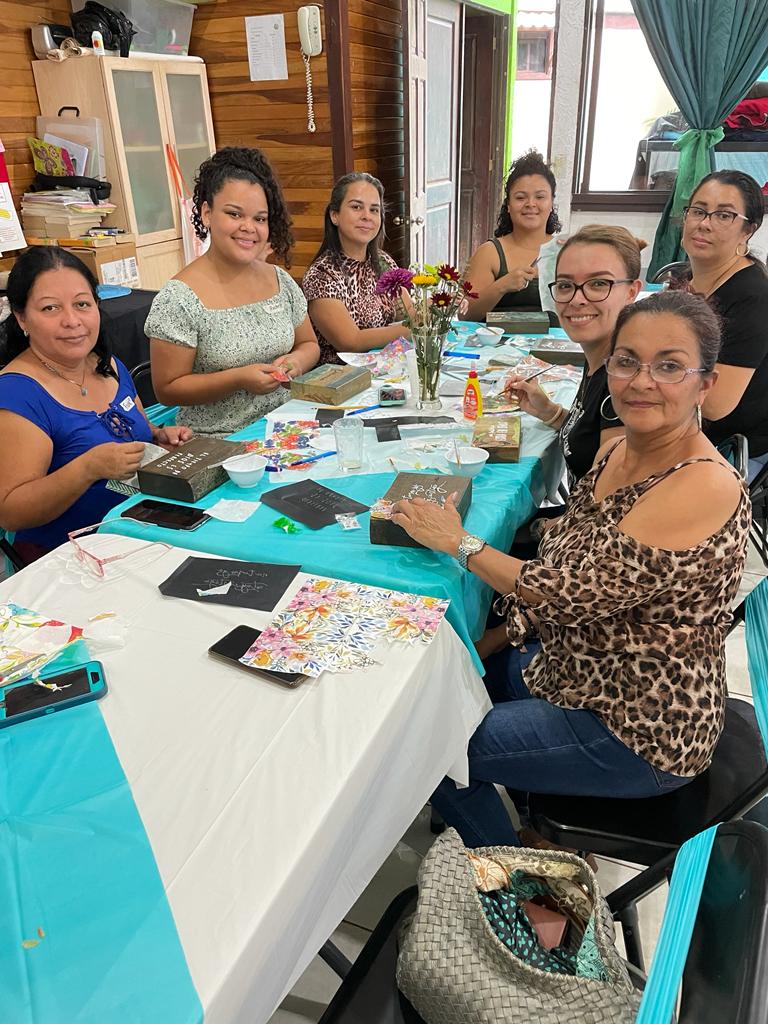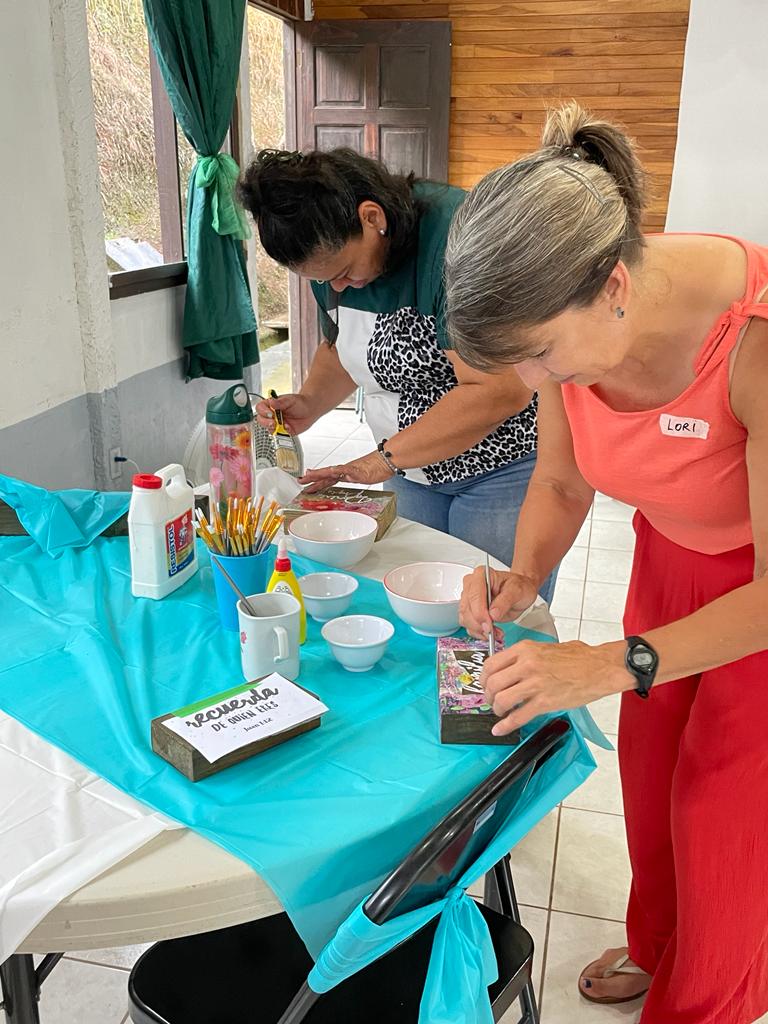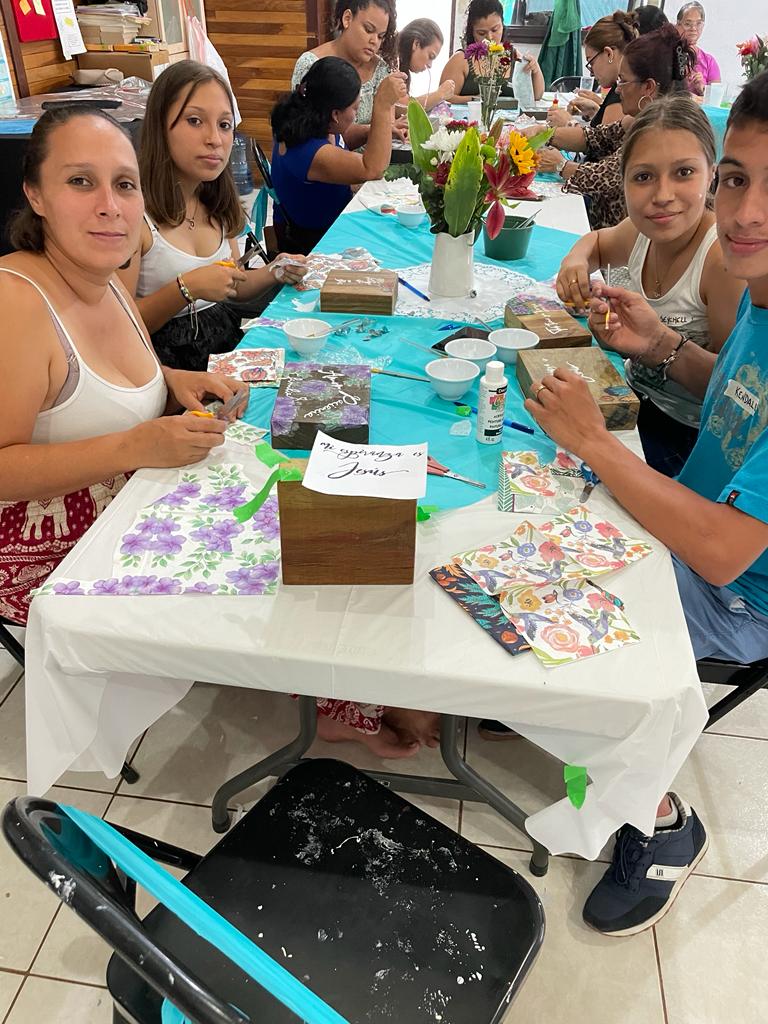 SUNDAY, OCTOBER 8
Amazing last evening together in Jicotea with Nelsy and Heiners family, extended family, Jon and Lana and our team. We shared words of encouragement with each other and took communion it was such a precious evening!
MONDAY, OCTOBER 9
From Pastor Lori: Today we are travelling back to San Jose. I have an old friend from Colombia who lives there now. I mentored her when she was just 15 yrs old and she lived in the invasion area of Bogotá. The poorest area there. House made of tin and cardboard. She has put herself through school, and is now the head neonatal nurse in the children's hospital in San Jose. She credits her relationship with God and the education we have her regarding life choices and that we had placed value on her life - so she made better decisions than others around her.
She is feeding our team dinner tonight!
She shared with us an amazing story of Gods constant provision throughout her life. And told the team how dangerous her neighborhood was. But the people respected us and never robbed us although that would have normally been a good opportunity for them. God protected us.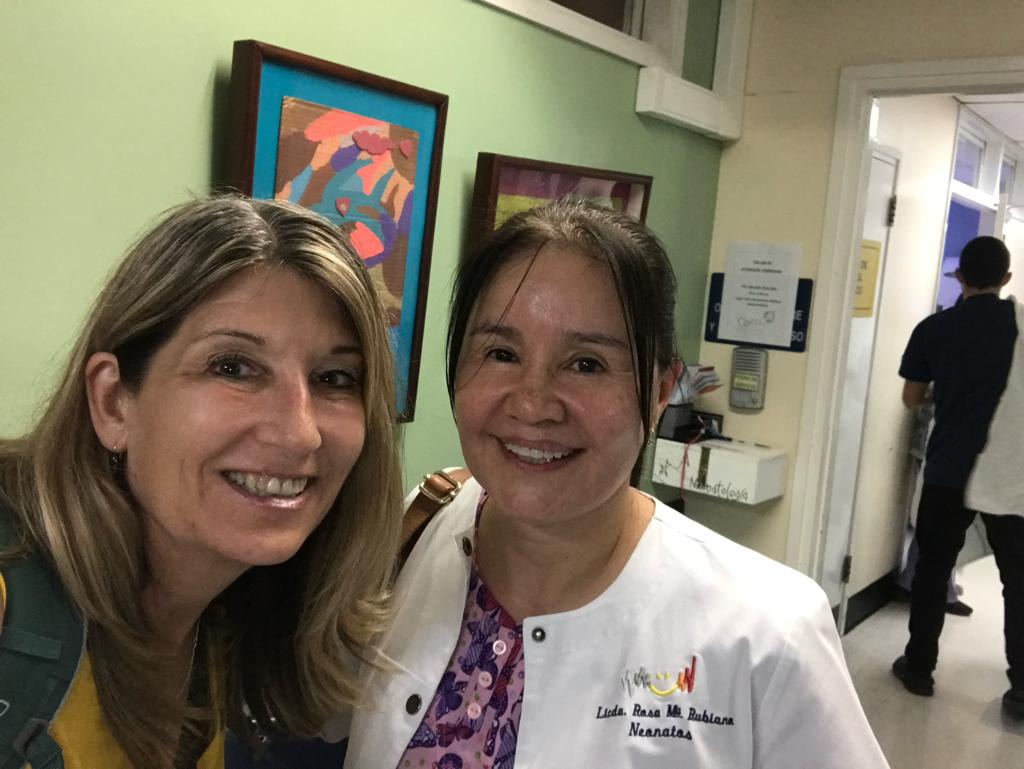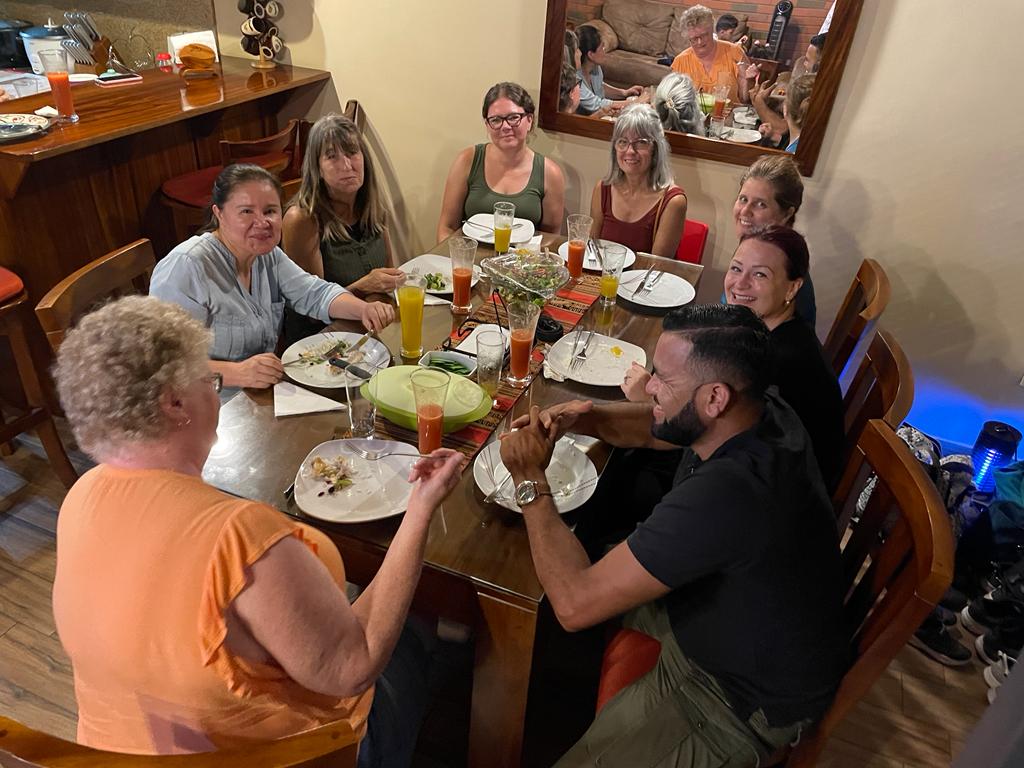 TUESDAY, OCTOBER 10
The 3 Vancouver bound travellers are on their way - Yvonne and I board shortly. We all arrive home tonight 9:30 ish
Check in and security was a breeze and we enjoyed breaky together at the airport.
Our shuttle driver Jonathan was a Christian and prayed for us - his bumper sticker gave him away!