Hillside Kids is a vibrant and welcoming space designed for children from newborns up to fifth graders, where they can embark on an exciting journey of discovering and cultivating their love for God and the Bible.
Here's what you can expect at Hillside Kids:
Engaging Learning: Through a dynamic blend of crafts, games, lessons, and other interactive activities, our children delve into the teachings of the Bible. We make it our mission to show them how these teachings apply to their daily lives.
Dedicated Team: Our Hillside Kids are guided by a team of nurturing leaders who are deeply passionate about introducing children to the love of Jesus. Our classrooms are not only safe and clean but also brimming with enthusiasm and excitement.
Interactive Learning: Children get to explore the Bible through captivating stories, engaging videos, and creative crafts, making the Word of God come alive for them.
Our core values in Hillside Kids are simple but impactful: Love God, Love People, Do Your Best, and Have Fun. These principles guide our interactions and teachings, creating a joyful and enriching environment.
We offer two classes to cater to different age groups:
The Littles (Ages 4 - Grade 2)
The Bigs (Grade 2 - Grade 5)
For families who prefer to continue the learning experience at home, all our Hillside Kids resources are readily available further down this page. It's our privilege to nurture the faith of our young ones, helping them grow in their understanding and love for God. Join us at Hillside Kids and let's embark on this exciting journey together!
To pre-register your child for attending Hillside Kids click register or scan the QR code with a device.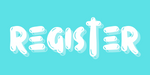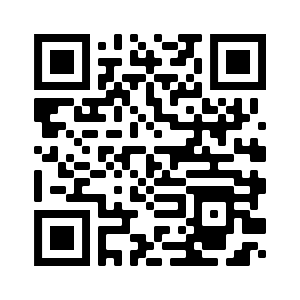 In our Minis Preschool program, we emphasize three foundational principles:
1. God Made Me: We want children to understand that they are fearfully and wonderfully made by God, with unique purpose and value.
2. God Loves Me: We emphasize the boundless love that God has for each child, nurturing a sense of worthiness and belonging.
3. Jesus Wants to Be My Best Friend: We introduce children to the idea that Jesus is not just a distant figure but a close and loving friend who desires to walk alongside them in life.
Our heartfelt desire is to ignite a transformation in the hearts of these emerging generations, guiding them toward a profound and lasting connection with Christ.
Our Mini's Preschool program is available every Sunday, catering to children aged 5 and under. During our service, following a wonderful time of worship, parents or guardians are kindly asked to accompany their children to the nursery, where they can be signed in. At the conclusion of the service, please return to sign them out.
We consider it a privilege to help your children take their first steps on their faith journey. Join us at Hillside Church, where your little ones can experience the love and grace of Jesus in a nurturing and safe environment.
We understand that attending church with a little one can sometimes be a challenge, but we're here to make it as smooth and welcoming as possible. On our upper level, we take pride in offering a dedicated Baby Quiet Room, a haven for your little angels who may need a bit of extra care during the service.
Our Baby Quiet Room is thoughtfully designed to provide comfort and convenience:
Comfortable Seating: Relax in cozy chairs as you tend to your child's needs.
Changing Table: We've got you covered with a changing table, complete with extra diapers, in case you need them.
Playpen: For a bit of playtime or a safe space to rest, our playpen is just the thing.
Quiet Time Essentials: We've added some thoughtful touches to make both your little ones and you feel at ease.
Rest assured, you won't miss out on the service. We offer a live stream of the service right in the Baby Quiet Room, so you can stay connected with the congregation while ensuring your child's comfort.
At Hillside Church, we're committed to making your church experience inclusive and accommodating for every member of your family, no matter how little. Join us and discover a nurturing environment where you and your child can enjoy the service with peace of mind.
Mark your calendars for December 17th, when our incredible Hillside Kids will be rocking the stage with a Christmas song performance!
Excitement is in the air, and we want YOU to join in on the festive fun. To make sure you're ready to sing along, we've got the lyrics to our song "What Christmas Is About" right here for you to practice at home!
But wait, there's more! You can also practice by listening to the song and catching the joyful performance in our video. Don't miss out on the magic! Click the link below and get ready to celebrate with us:
What Christmas Is About Lyrics
We are making resources available to you and your family to be able to connect our kids with Jesus from wherever you are.
You can find all of the past weeks Little's videos on Youtube here.
You can find all of the past weeks Big's videos on Youtube here.
PARENT RESOURCES FOR ELEMENTARY AGED KIDS
Hillside Kids Information
---
If you have any questions or would like more information about our Kids Ministry feel free to send us a message by filling out the form below and we would be happy to talk to you about it.